Check out some of our new products here at the salon!
This Curl line is an epic blend of CONTROL and CHAOS.
A cheeky riot of ringlets, a halo of Botticelli waves – these glossy, frizz-free textures are the stuff of curl fantasies. But the reality is that curls are unpredictable. They pouf in humidity; suffer dryness – plus, no two are alike. Enter Bb.Curl, a multi-tasking line that hits the sweet spot, every time you style.
Infused with HydraSculpt Blend™ – a mix of Brazilian oils and a curve-defining polymer – Bb.Curl's multi-taskers can be mixed and matched to create a customized curl cocktail for any texture, any look, any day!
Surf Spray set the standard for matte, sun-dried waves. Surf infusion creates an ultimate sea-tossed sheen. And now – for windswept styles that demand a dose of heat–styled sophistication (and because good things come in threes) we introduce Surf Foam Spray Blow Dry
Surfer chick, meet Belle de Shore. Infused with Surf's salt–mineral formula, this frothy foam sprays on white for visible distribution and then vanishes into hair. Add the heat of a blow dry and voila; hair is left plush and sea–breezy with a decidedly "done" finish – the most volumized look in the Surf family.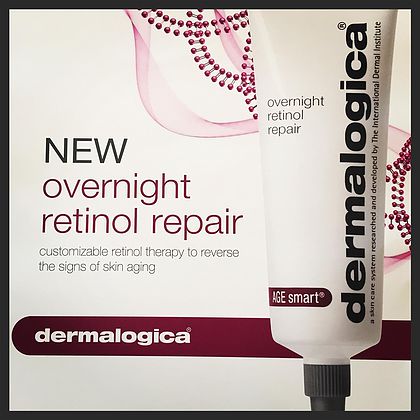 Powerful treatment cream accelerates skin renewal and reduces the appearance of skin aging overnight. Active microencapsulated pure Retinol helps increase collagen production and cell turnover. Powerful peptides and antioxidant Vitamin C help fight signs of aging including uneven skin tone and discoloration. Formulated with a clinically-proven bioenergized Copper amino acid complex shown to reduce visible wrinkles and improve skin firmness. Includes a moisturizing Buffer Cream (included) to help skin acclimate to this highly-active form of Retinol. Formulated without artificial fragrances, colors or parabens.
HydraBlur Primer is the ideal multi-tasking primer for all skin conditions, particularly dry or dehydrated skin. This lightweight, non-greasy formula powerfully hydrates and transforms skin into an even surface with a dramatic "blurring" effect. The result is a flawless canvas for make-up application - or a naturally-radiant, make-up-free appearance.
Fast-acting, easy-to-remove masque rescues tired, lackluster or dull skin. Activated Binchotan Charcoal powerfully adsorbs impurities while Sulfur promotes cell turnover for dramatically brighter skin. Volcanic Ash, Sea Silt, Bamboo Extract and alpha hydroxy acids further accelerate skin brightening with dual-action exfoliation. Niacinamide helps reduce congestion and calm the skin while Chilean Wild Mint helps refine pores. Formulated without artificial fragrances, colors or parabens.